Hurricane Irma (Friday Reads)
Thanks for stopping by. Are you new to Black and Bookish? Please take a look around. Here are the books I've read and reviewed, or you can start here to get an overview of who I am and what I do. Don't forget to subscribe to get news and posts sent straight to your inbox.
Friday Reads is a social media hashtag that connects people by talking about the books they're reading as we head into the weekend. I like to use it as a roundup of the books we spent the week with, which includes authors of all heritages.
This post contains affiliate links.
*****
I may have had a lot more opportunities to read this week, but I couldn't focus. And it's hard to read by candlelight. As scary as it sounds, my family and I experienced Hurricane Irma as a category 2 storm in Central Florida.
People have been rallying together as best they can. Sharing A/C and opening free daycares around the state. Power crews are everywhere and gas is still scarce in some more rural parts of town. Nevertheless, we Floridians are resilient, most of us just wanting to get back to normal.
We were very fortunate and had no damage; but with a loss of power and no cell service, I was cut off from the world for about two days. And I still didn't finish any of the books I'm reading!
Friday reading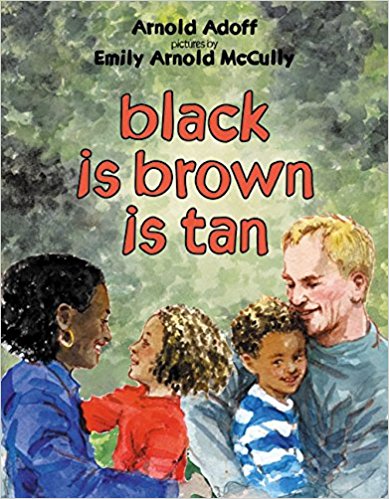 Adoff is a white author who wrote this book about his own family, including his wife, Black writer Virginia Hamilton. This day in the life story poem is just one example I'm using to show my kids that they can see themselves in stories. This book was originally published in 1973, and recently reprinted in 2002.
In book 2 of the Parable series (sequel to Parable of the Sower), we continue to follow the story of Lauren Olamina's Earthseed colony as they encounter the atrocities of the fallen U.S. This dystopian sci-fi novel was written in 1998 and I am having a hard time getting through it. But I hope to be finished by next week.
Let me know what you're reading and if you're enjoying it. Are you recovering from Hurricane Irma as well? How are you coping? Leave a comment below and tell me what bookish struggles you're going through this week.
*****
Did you "like" this post? Don't forget to share and comment below!
Black & Bookish is the brainchild of Antoinette Scully, educator and lover of all things bookish. She is on a quest to guide the authors of tomorrow into the bookstores of today. When she's not hanging out online, she's living it up as the mother of two rambunctious girls and wife of a local filmmaker.